MY CREATIVE ASSOCIATES
When required, I collaborate with a diverse range of talented personnel that bring creative skill, experience, execution and ideas to the table. I'm the buddha. They're the butter.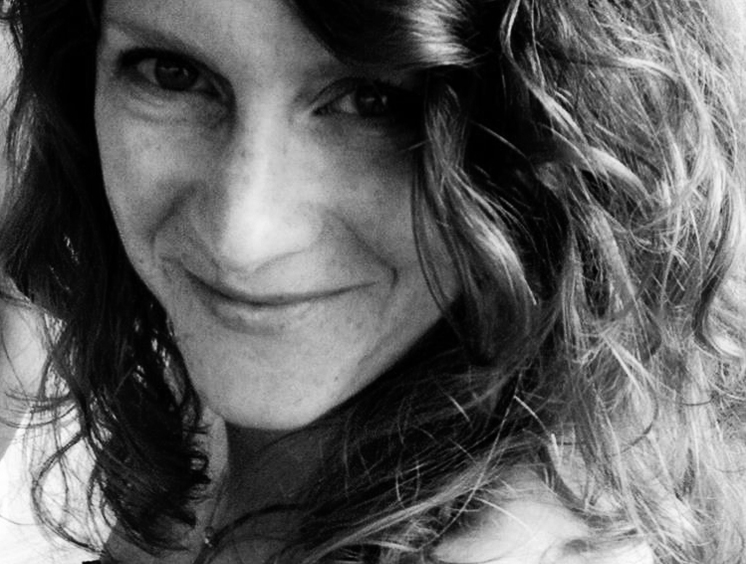 Dré Dee
COPY + CONTENT + BLOGGING
After a detour through academia and a handful of degrees, Dré studied journalism and worked at a bunch of pretty great magazines and won a bunch of awards. But when the dark side came a-calling — what with its filthy lucre and promises of awards glory* — she heard it. Next stop: Marcom. You know, custom content strategy and creation?
Months of learning the craft in the middle of its first heyday, the late '90s, became years and Dré's client list grew.
At this point, Dré has been officially certified as a writer who can make just about anything sound like a must-have. (Of course all her clients' wares ARE must-haves.)
Those clients have included: Google, Scotiabank, Home Hardware, Unilever, LCBO, Proctor & Gamble USA, Acura, Sears, Toronto Hydro, Direct Energy, SickKids, BILD, UNICEF and more. Want proof? Go to dredee.com.
*Money: check. Glory: eagerly anticipated — help me.
Brian Patterson
PICTURES
Brian has been shooting and producing photography for decades. He is one of North America's new go-to photographers, capturing the artists in the entertainment and music industry. Whether he's shooting Hollywood stars in a unique candid moment, or snapping shots of rock bands and pop idols, Brian has a great eye for capturing what magazines, publishers, agents and publicists want – fresh images that capture the soul of the artists.
It all started from his lifelong passion for music and photography. After years of watching live music shows, Brian's friend Eric Kretz (drummer for the Stone Temple Pilots) asked him to come backstage and capture shots of STP for Eric's percussion sponsor, GMS Drums. The photographs were so well received that Brian landed a photo assignment contract with Corbis Entertainment and Associated Press, two of the largest entertainment photo agencies in the world based in Los Angeles and New York. The rest is history.
Over the past decade, Brian Patterson's photographs have been featured in Rolling Stone Magazine, Entertainment Weekly, TORO Magazine, and a long list of other global online and print publications.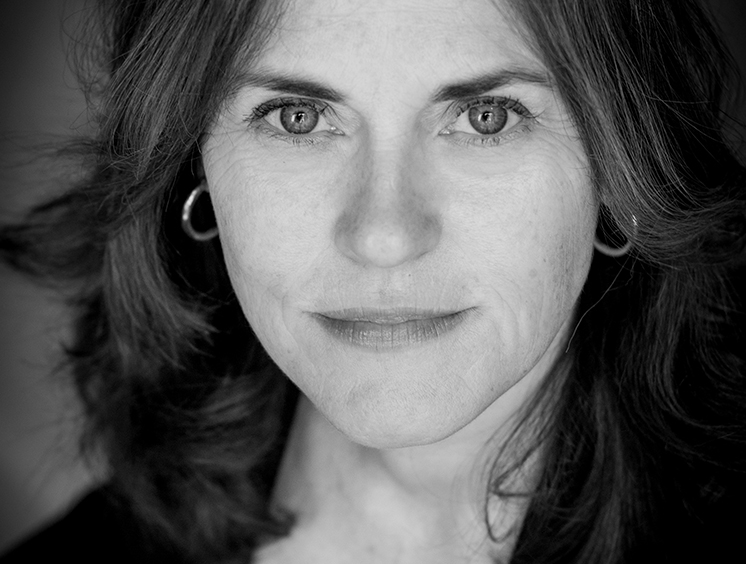 Suzanne Pope
COPY + CONTENT + BLOGGING
Suzanne Pope has over twenty years' experience in traditional, digital and direct-response advertising for business-to-business, consumer and healthcare clients alike. Her work has won international recognition from the One Show, Communication Arts, the London International Advertising Awards, the New York Festivals and Lürzer's Archive, among others. Suzanne's recent digital projects include online work for Audi, Nestea and Bell, as well as custom content for Applied Arts Magazine.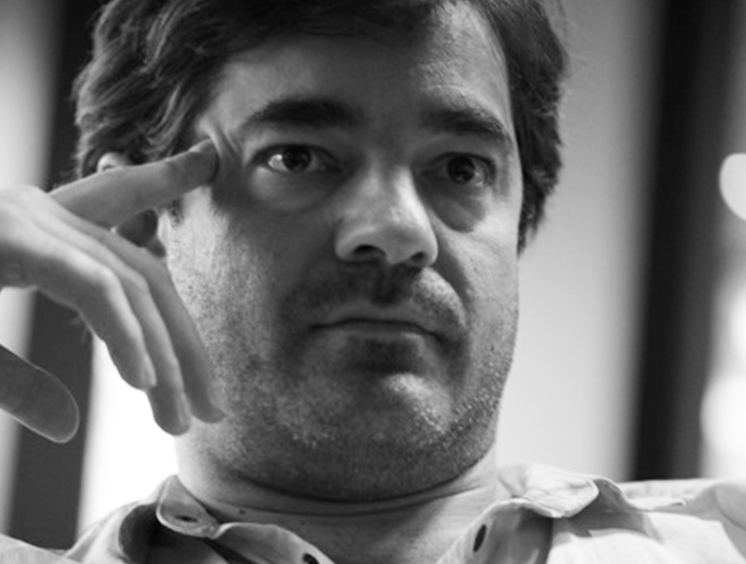 Igor Vrabac
COMPOSER + PRODUCER
Passion. Persistence. A love of music in all its forms. These are the qualities that have taken Igor Vrabac on an epic journey from war-torn Yugoslavia to Toronto, Canada where he currently works as an independent composer, arranger and producer.
Since his professional debut in Toronto in 1997, Igor has met with much success. It first came in the form of an original score for Dennis McIntyre's ambitious stage play Modigliani, based on the life of the great modern artist. Critics at the time, including Geoff Chapman of The Toronto Star, praised the score for its beauty as well as its authenticity in evoking the mood of early 20th Century Paris. With the good reviews came more work. Igor soon was invited to compose the score for the film Full Frontal, starring Jennifer Dale. The score went on to garner a Silver Statue at the Worldfest Film Awards in Houston. From here, Igor went on to score a raft of other films, most notably Dr. Cabbie (2014), 13 Eerie (2012) and Impedimento (2008).
Amid all this activity, opportunities in television presented themselves. Igor was invited by Glenn Morley at Tambre Productions to score the popular animated children's show Freaky Stories on YTV, produced by Decode Entertainment. This lead to more television projects through celebrated Canadian composer Lou Natale. Lou and Igor scored the hit sci-fi television series Mutant X, season one. Music for one of the episodes was nominated for a Gemini Award. More recently, Igor has been writing music for the second season of Zoe Busiek – Wild Card. Today, television commercials, such as Molson's Rickard's Red, along with many projects for interactive media and independent artists keep Igor busy traveling across the continent as a composer, arranger, conductor and music producer.
By age 17, after graduating with distinction from Serbia's Josif Marinkovich School of Music in the late 1980s, Igor was already writing sophisticated classical compositions. Meanwhile, aside from European-wide engagements with the Josif Marinkovich Mixed Youth Choir – and ongoing studies with revered Conductor Slobodan Bursach – Igor plied his trade as a multi-talented musician at Serbia's prestigious Academy of Arts in Novi Sad.
Hostilities in Yugoslavia during the early 1990s did not dampen Igor's spirit. He escaped the country's embattled landscapes, arriving finally in Budapest, which served as a gateway to Canada. In Toronto, he quickly established Canadian citizenship and redoubled efforts to master his art. Fate conspired to bring him in contact with an array of talented professionals. Through further studies in classical composition at The University of Toronto, Igor found benefactors in tutors Gary Kulesha, composer-in-residence with the Toronto Symphony Orchestra and Christos Hatzis, an internationally acclaimed Canadian composer whose Greek origin helped Igor recognize and nourish the Balkan roots in his own music. Phil Nimmons and Paul Reed of the jazz department have also helped and guided Igor. Soon Igor's music was being performed by the remarkable Saint Lawrence String Quartet out of New York City.
By 1996, many of Igor's original works were being performed by artists and musicians in concert venues throughout Toronto, including The Ford Centre for the Performing Arts and The New Music Festival.
Simon Conlin
DIGITAL + PRODUCER
Simon's lifelong dedication to digital and mobile media has allowed him to be part of the meteoric rise of these platforms. When Simon is conceiving, planning and producing successful, integrated advertising or mobile campaigns, his infectious energy coupled with his experience and creative, strategic mindset make him a valuable Executive Production Consultant and visionary guide, or as some like to call him, a Digital Sherpa.
As Canada's first official Digital Strategist, Simon's professional experience includes working in Europe and North America as a freelance producer and creative digital strategist for over 15 years, applying creative and strategic production methods to digital media campaigns for agencies and brands. His talent in conceptualizing new creative campaigns and his ability to cultivate relationships and alliances among developers, designers and agencies is globally recognized.
Simon is generally renowned as a digital industry connector, having served as Ambassador of FITC events for over 12 years. FITC is a global design and technology event company which originated in Toronto. Simon has been integral in building FITC since its inception back in 2001 as well as helping FITC become the globally recognized industry event and award show that it is today. He was also instrumental in growing the world's largest Adobe Flash user group based right here in Toronto during his role as Executive Director of FlashinTO.
Simon originally hails from England where at age 8 and a half, he started interacting with a ZX80 computer using BASIC. He currently lives in Toronto with his wife and two children and is a Senior Digital Creative / Producer. More information may be found at www.simonconlin.com.
Neil Murchison
COPY + VO TALENT + PRODUCER
Twenty-five years of getting people to buy stuff, change opinions, etc. through captivating creative and the odd bribe.
Here is a longer one from my site. Is it toooo log?:
I moved to Toronto from Ottawa 25 years ago to give this advertising thing a go. My first 6 months were spent selling fake watches at the corner of Bay and Bloor. Yeah, that guy.
Eventually I was hired as a copywriter. Sadly, it coincided with the end of the three martini lunch and out of control budgets. Oh, well. Throughout the years I've worked at agencies such as BBDO, Publicis•SMW, Cossette and Saffer. Worked with clients like Chrysler, Pepsi, Hoechst Marion Roussel, Kraft, Wal-Mart, Bayer, McDonald's, Molson Coors, Scotiabank & Manulife Financial. Traveled to such exotic locales as Miami, Cape Town, Calgary and Guelph. Written and directed spots for ClubLink and The Pork Producers of Canada. Tried to sell a TV show to Hollywood producers. And learned ads don't necessarily get better as logos get bigger.
In my spare time I write and perform music, attempt to complete a screenplay and think up new swear words. I once owned a plant.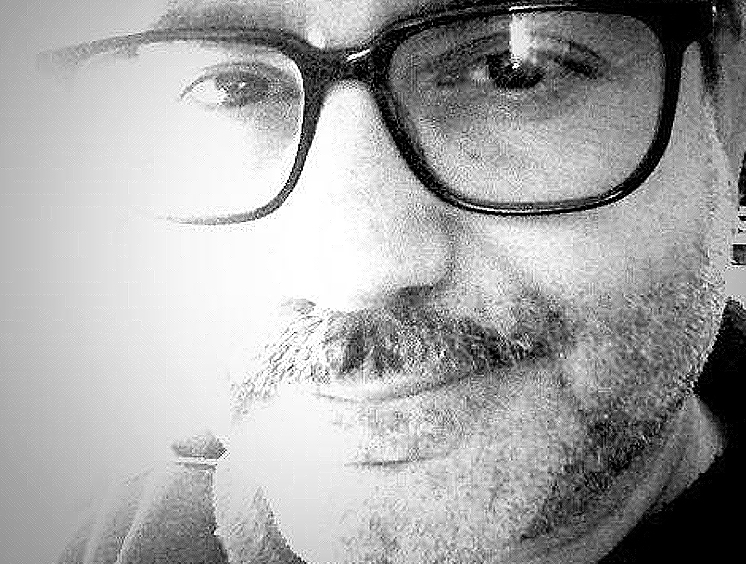 Me
360º MULTI-CHANNEL CAMPAIGNS
From bricks + mortar to bytes, banners + beyond, I'm a media neutral ad guy and I began my creative journey in 1988 after graduating with an advertising + design degree from the Center of Creative Studies in Detroit, Michigan.
Since then I have been very fortunate to work in various roles as vp, creative director, art director, design director and CMO in Toronto, New York, London, Montreal, Paris and Los Angeles. Agencies include Saffer Advertising, Saatchi & Saatchi, GJP, Blast, Reason Partners, Blammo Worldwide, Dashboard Communications, Euro RSCG 4D, Arnold Worldwide, Havas Worldwide, MTHRTY, #engagementlabs global and CD/Founder of Buddhabutter™.
I believe anything you want to create – product, experience, environment, and process – starts first with the user and from a marketer's perspective that means understanding a customer's relationship to content, technology and community. Consumers have become more inclined to speak, share, comment, update and check-in rather than listen and absorb.
As an earned media specialist, I build and maintain traditional and digital businesses. From the implementation of 360 degree multi-channel campaigns through to specific online driven strategies involving strategy, advertising, media, digital, social, PR, direct and most recently, analytics.
Along the way, I've received numerous advertising, design, web and social media awards while working for a multitude of clients in traditional/non-traditional advertising mediums that include digital, television, print, outdoor, radio, events, social, mobile and experiential, retail promotions, analytics + measurement.
Specialties: social media engagement, art direction, UX design, design direction, creative/brand strategy, ideation, new business development and agency leadership.
My favourite social platforms include LinkedIn, Twitter, Pinterest, Instagram and Snapchat.